Illinois Climate Network: Crop Degree-Day Calculator
Choose a base temperature corresponding to a particular crop, 50° F for corn and 40° F for colder crops. Next, select a station nearest your point of interest, and input a planting date. Click "CALCULATE" to see the relevant degree-day accumulation for your area.
Click the nearest station (dot).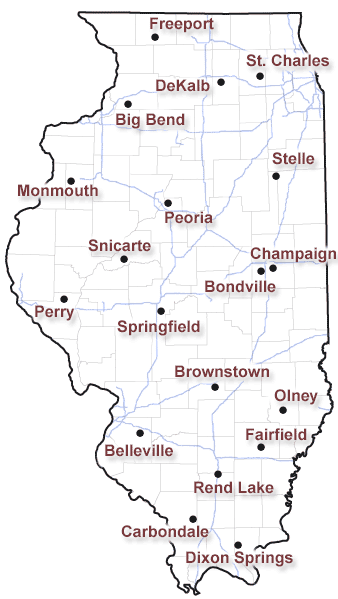 Choose a Base Temperature (Crop)
50°
(Corn)
40°
(Cold Weather Crops)
CALCULATE
Clear
For regional growing degree day maps, visit the
Midwest Climate Watch
.